Growing the Phoenicia Playhouse
We have big plans for our little community theater! See below to learn more about our past, present, and future vision for bringing theater to our amazing Catskills community.
The Playhouse: Looking Back and to the Future
Watch what the Playhouse has meant to the community and how we hope to preserve and extend that love for future generations.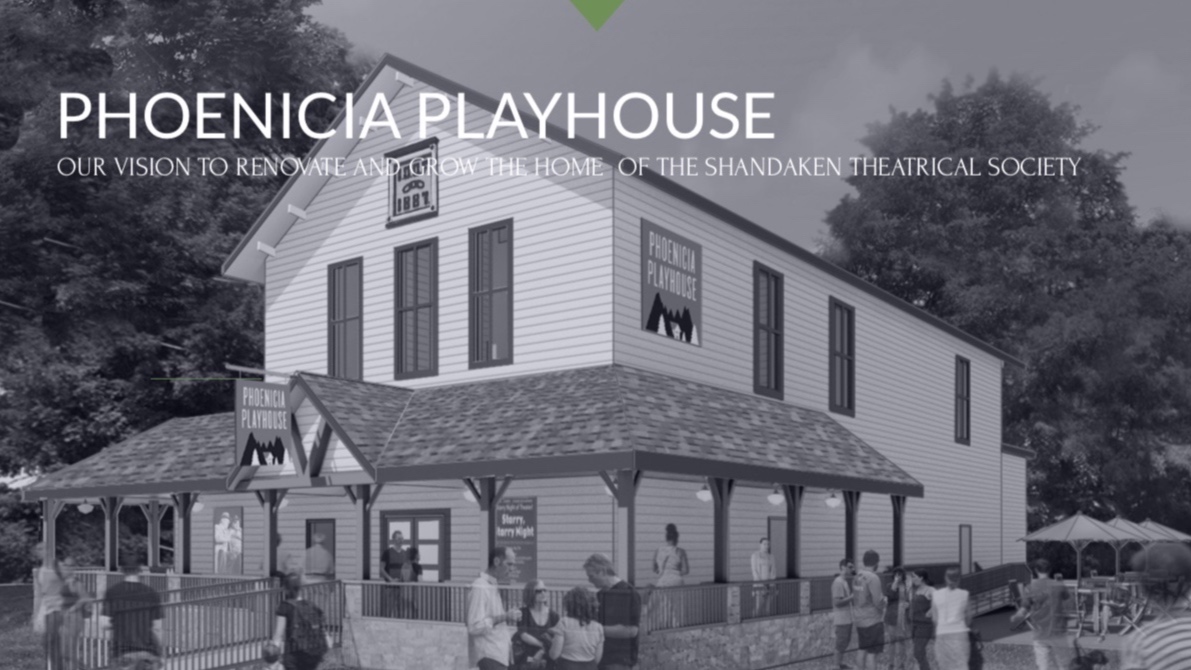 Goals & Vision
Take a look at our goals to sustain and grow our community theater. (large PDF file)